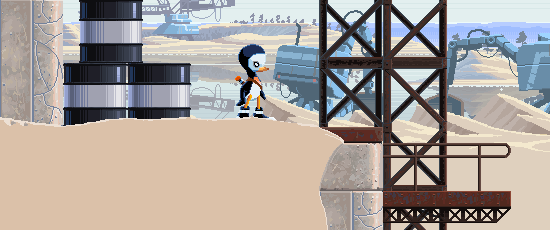 On June 28, 2013, me and Simon finally released our long running hobby project Ripple Dot Zero, and soon after it began to spread across the internet. We were of course hoping to get some attention for the game, but we were completely overwhelmed by the response we recieved from press and fans.
Here are a selected number of reviews and comments. And I have to say: getting responses like this really warms my heart!
Destructoid: Free PC game Ripple Dot Zero is Sonic mixed with Strider
http://www.destructoid.com/free-pc-game-ripple-dot-zero-is-sonic-mixed-with-strider-257236.phtml
US GAMER: Ripple Dot Zero Totally Just Made My Day
http://www.usgamer.net/articles/ripple-dot-zero-just-made-my-morning
Indie statik: Trip Back to Gushers and Bubsy: Ripple Dot Zero
http://indiestatik.com/2013/06/29/trip-back-to-gushers-and-bubsy-ripple-dot-zero/
Indiegames.com: 16-bit action platforming nostalgia nailed – Ripple Dot Zero
http://indiegames.com/2013/06/browser_pick_ode_to_16-bit_act.html
This forum thread was created on Neogaf: http://www.neogaf.com/forum/showthread.php?t=607491
Ripple was also featured on Nitromes weekly "pixel love", and after a while a fan-made wiki appeared:
http://nitromepixellove.wikia.com/wiki/Ripple_Dot_Zero
A huge thanks to everyone who has showed your support to us in articles, social media, video playthroughs and email. It means the world to us.